Demonstration of available useful resources
1.- Macromolecules
PDB
The Protein Data Bank, www.pdb.org
A repository with all known structures of macromolecules
proteins
DNA, RNA
mixed complexes
(few) oligosaccharides
Methods:
X-ray diffraction
NMR
electron microscopy, neutron diffraction...
Extras:
associated publication
many cross-links to other databases
PDB identifier: 4 digits (e.g.: 1CRN, 2HHO, 2Y1K)
PDB-101
"Structural View of Biology"
Thematic, categorised. Good for introduction, teaching, outreach.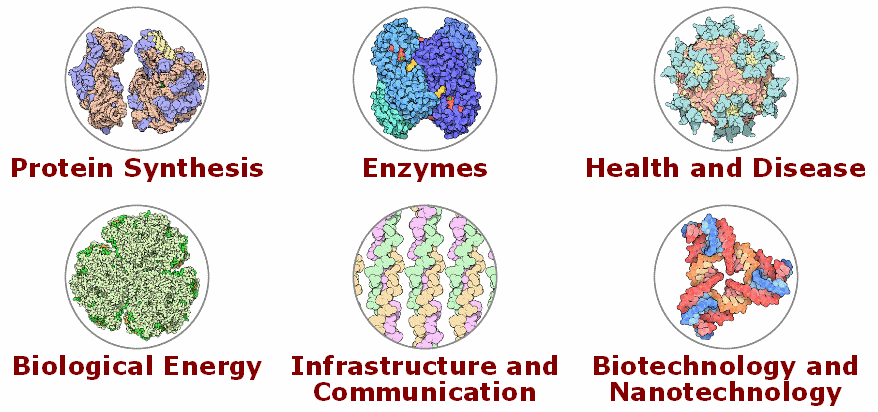 It includes "PDB Molecule of the Month" by David S. Goodsell (very good for introduction, teaching, outreach)

Proteopedia
"Proteopedia · Life in 3D: the free, collaborative 3D-encyclopedia of proteins & other molecules"
All molecules in PDB have a Proteopedia page, automatically generated.
In addition, any user may enrich the page (Mediawiki engine, same as Wikipedia, but expanded).
Jmol/JSmol models are integrated, with "scenes" prepared by the author.
In addition, independient pages about any topic.
Workbench for student activities.
Authors who contributed to each page are registered.
Connected to a report in BaMBEd.